In true Challis fashion, we like to break the rules of tradition on nearly every "holiday" or near holiday event. We decided to celebrate "Love Day" which is dubbed as such because it falls the day before Valentines day! We don't like to celebrate Valentines because we feel like the Hallmark holiday is overly predictable and kinda lame. So we like Love Day – a day to celebrate everything we love – things that we do, foods we eat, company we keep… each other…and so on.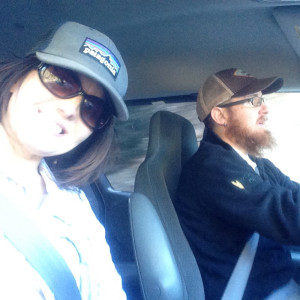 It was a glorious and sunny february day ripe for being outdoors! We had the best breakfast (pancakes and hash browns), while just sitting around relaxing and watching the sun come out for the day (which as of late has been EXTREMELY rare for us).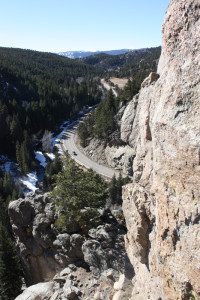 We headed out around 11 this morning to an old favorite crag, the sport park. Normally this place is PACKED every day all day all week. But we pulled around the last bend before the parking lot and were shocked to see no cars…woo hoo we were all alone at the greatest crag in Boulder Canyon!
We assumed the river crossing would be pretty easy since its so early in the year and usually its either frozen over or dried up, but we were wrong. It wasn't horrible but sadly we both lost our footing and splashed in the freezing cold water…oh well perks of the climbing world. We had to bushwhack a bit through the mud and trees to avoid the ice on the trail, but soon enough we were up to some of the greatest climbing in Boulder.
It was an amazing day climbing some old favorites, leading tons of stuff, taking TONS AND TONS of photos, which we almost never do when we climb because its kind of a pain and usually we just want to focus on climbing and nothing else.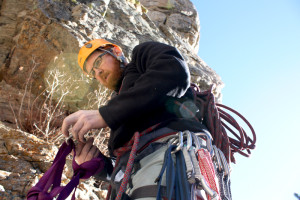 Since this will probably be one of our last (or our last) time climbing up in Boulder Canyon before we vacate Colorado, we wanted to take note and capture the memory of everything. Plus the universe was so great because it was super warm and sunny and totally empty except us, which we love love love. Yay love Day!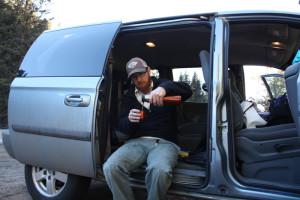 After climbing for about 4 hours, we were both pretty worked and decided to head back down to the car to get ready for our sushi dinner. We trudged through the ice and cold water (again), and got back to the car to hang out, drink some hot tea and change into normal clothes. The drive back down the canyon was a little bittersweet because we would drive by all our old climbing "stomping grounds" to appreciate and take in that we may never climb here again…at least not anytime soon!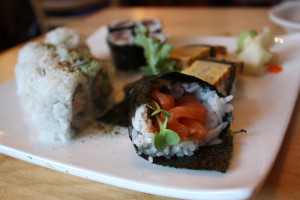 Dinner was a really tasty affair of tons of sushi and handrolls, seaweed salad, Nebeyaki Udon (my favorite) and Teriyaki Salmon…oh and tempura cheesecake for dessert. YUMMMMMM. We both left stuffed and satisfied.
The evening commenced with a nice relaxing evening watching some old classic sitcom TV (Seinfeld) and cuddling on the couch before passing out due to pure joy and exhaustion- all-in-all a really wonderful Love Day (and our last) one in Colorado!