I am just loving this whole "cooking foods from scratch" thing that we've been embarking on for the last 8 months! This week we explored the adventures of homemade almond milk, which we use in our fruit and veggie smoothies that we make each morning. I found almond milk is super easy and with the leftover pulp it makes a really yummy granola! And now I'd like to share with you those recipes so that all of you blog readers can make your very own almond milk and/or granola.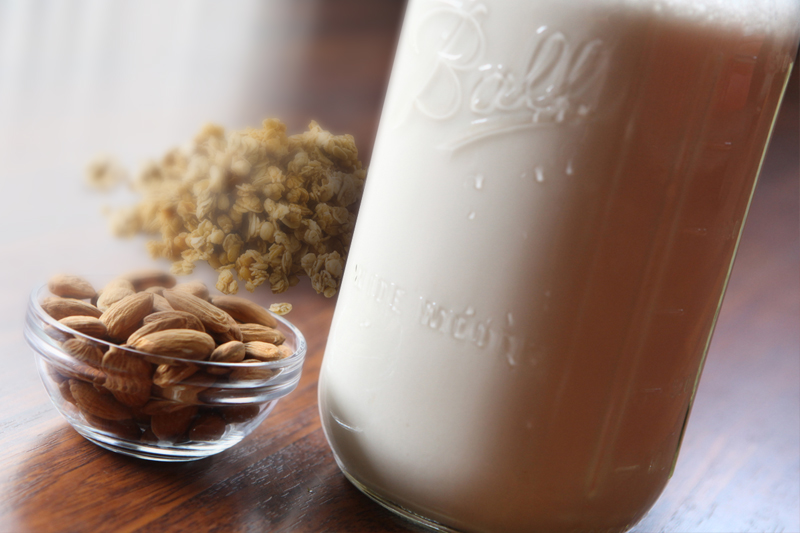 Homemade Almond Milk & Granola
2014-08-15 19:07:13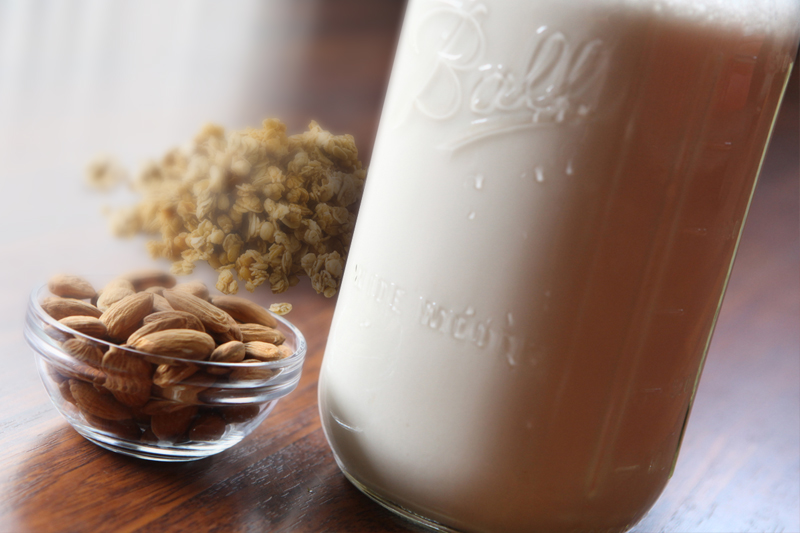 A super creamy and delicious vanilla almond milk and crunch homemade granola
Ingredients
1 cup almonds
4 cups filtered water
2-3 Medjool dates
1 tsp vanilla (optional)
1/4 tsp cinnamon
1 pinch sea salt
1 large mason jar (at least 4 cups)
1 mesh nut bag
1 large bowl
Directions
Soak almonds in a bowl with water overnight or for 24 hours (preferred).
Rinse almonds and place in blender.
Add 2-3 medjool dates (sliced), vanilla, cinnamon, sea salt and 4 cups water to blender
Blend for 2 minutes on pulse (stop and go to allow pulp to settle at bottom).
Pour the contents of blender into mesh nut bag placed over the large bowl.
Allow liquid to strain for 3-5 minutes.
Pour contents of bowl into mason jar, seal and place in refrigerator to cool for a few hours.
Notes
Use the leftover almond pulp from your almond milk to make a fantastic homemade granola. Simply use almond pulp, 1 cup rolled oats, 1/4 cup raisins, 1 sliced banana, 1 tbsp pure maple syrup, and 1/4 tsp cinnamon to bowl. Mix and put in dehydrator for 12 hours at 115 degrees F.
Adapted from Oh She Glows Cookbook
Adapted from Oh She Glows Cookbook
Jake and Jill went up the hill http://jakeandjillwentupthehill.com/